Studio Sketchpad
(2010-now)
Processing on Etherpad

In 2010, I started Studio Sketchpad as a website for creative coders to collaboratively author and share interactive animations and data visualizations written in Processing.

I designed Sketchpad to be a venue focused more on process than on product. The Etherpad-based editor automatically saves every revision of your code, and Sketchpad makes this history available to anyone who wants to look. For every interesting canvas on Sketchpad, you can view the sketch's source code at any point in its history:
Anyone can view the history of any sketch on the site, and is
free to fork
a copy from any revision in the history. Sketchpad keeps track of the derivations, and lets you see everyone's variations in one place: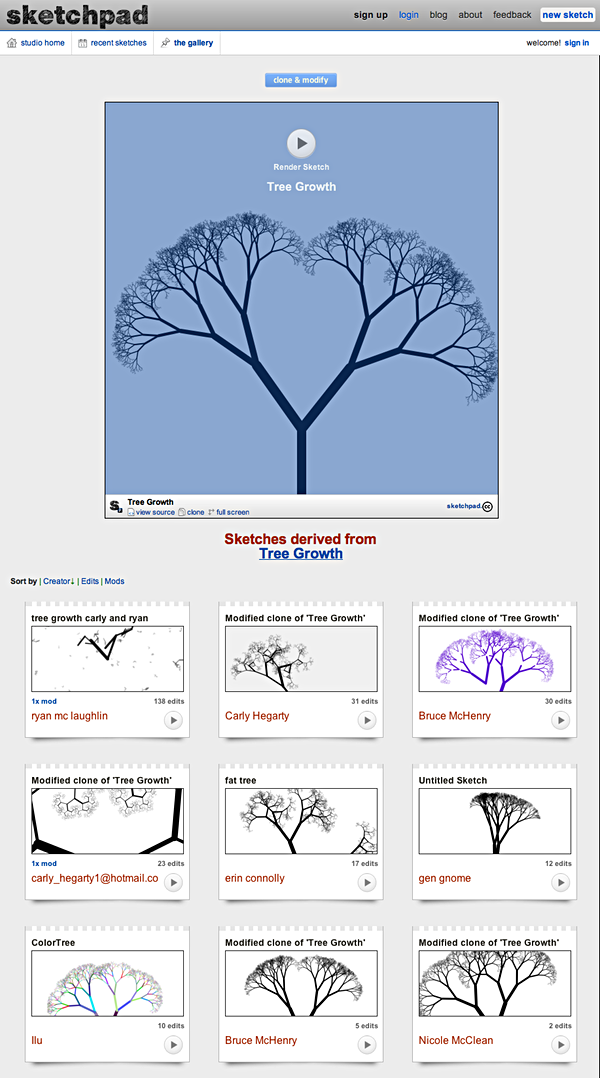 ---
Gartner listed Sketchpad as one of four Cool Vendors in Web Computing in 2013
. Buy their
$495 report
to find out why.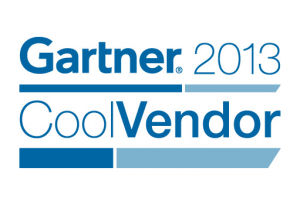 ---
I keep an eye on what people are building in Sketchpad, and feature some of the sketches that catch my eye in the studio's public
Gallery
.

---
In 2015, I modified Sketchpad so that certain studios allow sketches to be authored using
P5.js
, a modern library inspired by (but not directly compatible with) Processing. There's now a
public P5.js studio
that anyone can use, and an option for educators to
request a private studio
that uses P5.js.
---
Sketchpad has even been cited in a number of academic publications:
While I designed it for people to play with in their free time, Sketchpad has been used in formal educational settings in over 50 universities, high schools, and programming workshops around the world. I compiled a set of classroom-specific
activities and practices
and features to provide additional
teacher controls
, which helps to make this work well.
UCLA DMA
Google Cambridge
RISD D+M
NYU / Tisch
CUNY / CityTech
Stanford Splash!
UIUC
NYC College of Technology
Google Kirkland
Emerson College
RISD Design
Gray Area Foundation
DePaul University
Workshop Barcelona
Friends Central School
CoderDojo Dartmouth
Lowell High School
City of London School for Boys
Oficinas Turing
University of Lisbon
CoderDojo Greenville
Duke University
RISD: Make Play Think
James Allen's Girls' School
Bard College
TAFE Sydney Institute
Seneca CDOT
Wellesley High School
Sarah Lawrence College
University of Saskatchewan
University of Illinois
London Knowledge Lab
KU Leuven
Perth College
Brooklyn College
Perth College
UC Davis
KSU Poly
Seoul National University
Université Paris-Est
University Toulouse
---
My Tweets about Sketchpad
---